TIME TO SPREAD LOVE AND RESTORE FAITH IN EACH OTHER
Have you looked around lately? Members of our community are losing their lives due to gun violence. We used to know our neighbors, but we've become strangers. We've lost our patience and we lack empathy. Community Unity Music Fest wants to change that!
Are you looking for a resolution? Some peace of mind, if only for a few hours?
We have a solution.
A day of peace celebrating the lives of our lost ones and celebrating the new family we've gained in our community. With such an important day ahead of us, we need your help making this possible.
What does fantastic food, incredible music, Bootsy Collins, Branford Marsalis, an important cause, great weather in Clark Park in Philadelphia, and YOU equal?
An incredible opportunity to be a part of something bigger than all of us:
UNITY IN OUR COMMUNITIES.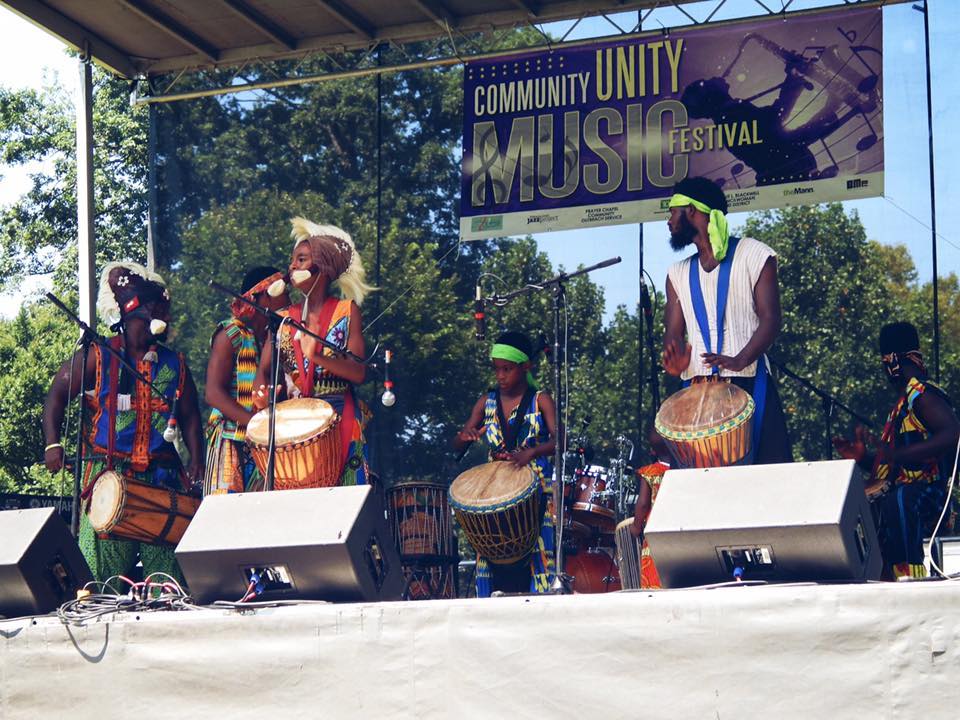 Universal African Dance and Drum Ensemble (http://www.unitycommunity.com/Universal_African_Dance_Ensemble.htm)
During the 40+ years, we have resided in West Philadelphia, I have seriously reflected on the sadly inevitable fact that someone's child may not be coming home in the evening. I anguish over the likelihood that a young person will be running up the street towards home and unfortunately not make it. Our family has also been affected by the insidious gun violence, which has plagued the communities. The time has arrived to put an end to this violence. Put down the guns and pick up an instrument!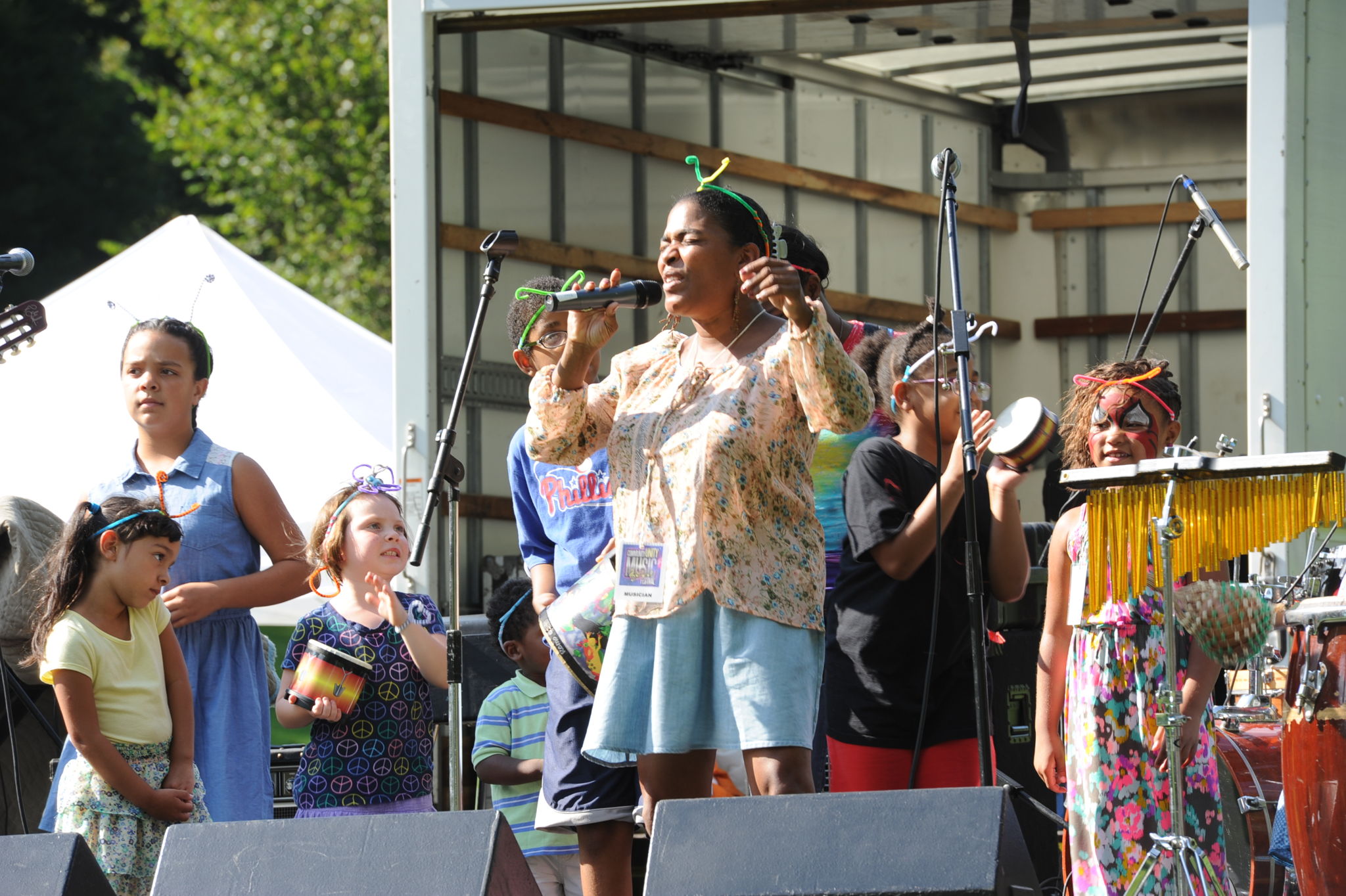 Rhenda Fearrington and the "Tiny Members" of the band
In 2013, my family and I dreamed of creating concerts featuring artists such as Bootsy Collins, Branford Marsalis, Jacky Terasson, and many of the influential artists of today in a beautiful historic venue, and making it free to the public. We've desired a day of peace where we celebrate our loved ones that were taken away from us due to gun violence and celebrate the achievements of our families as we work to create a more loving society.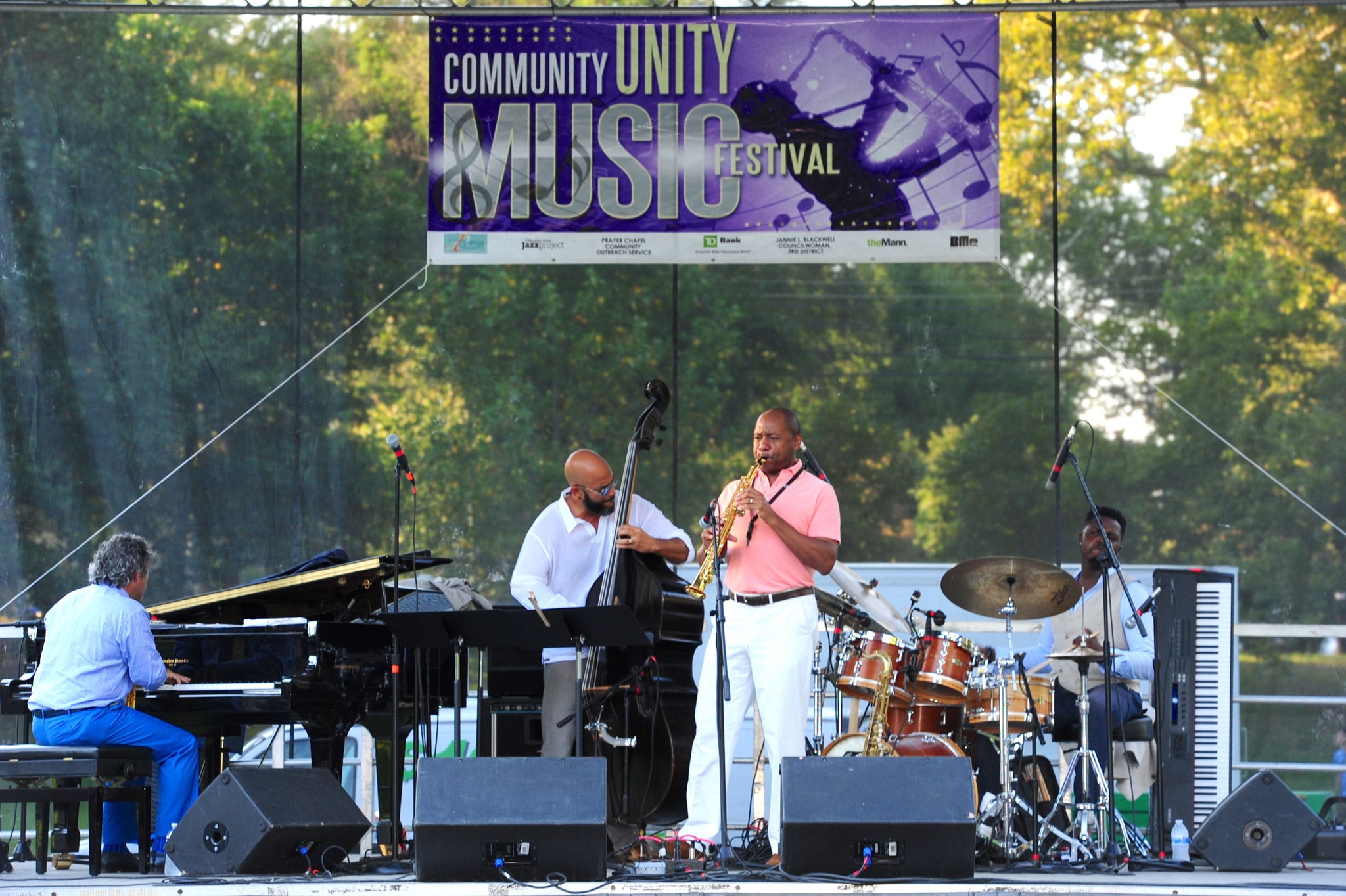 Branford Marsalis Quartet
"This is the chance of a lifetime to be a part of this incredible day by supporting a cause that will benefit all of us."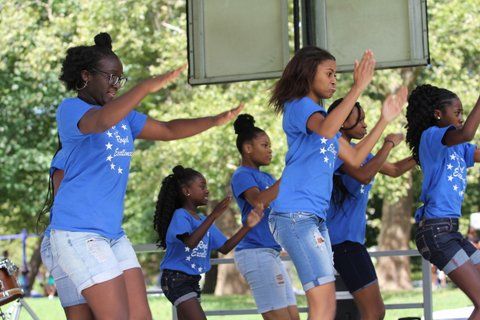 Royal Excellence Step Team (https://www.royalexcellencestep.org)
The Community Unity Music Festival will take place, August 3, 2019, @ 1:00 pm. (Rain Date: August 4, 2019). Our concert and yearly activities are free to the public.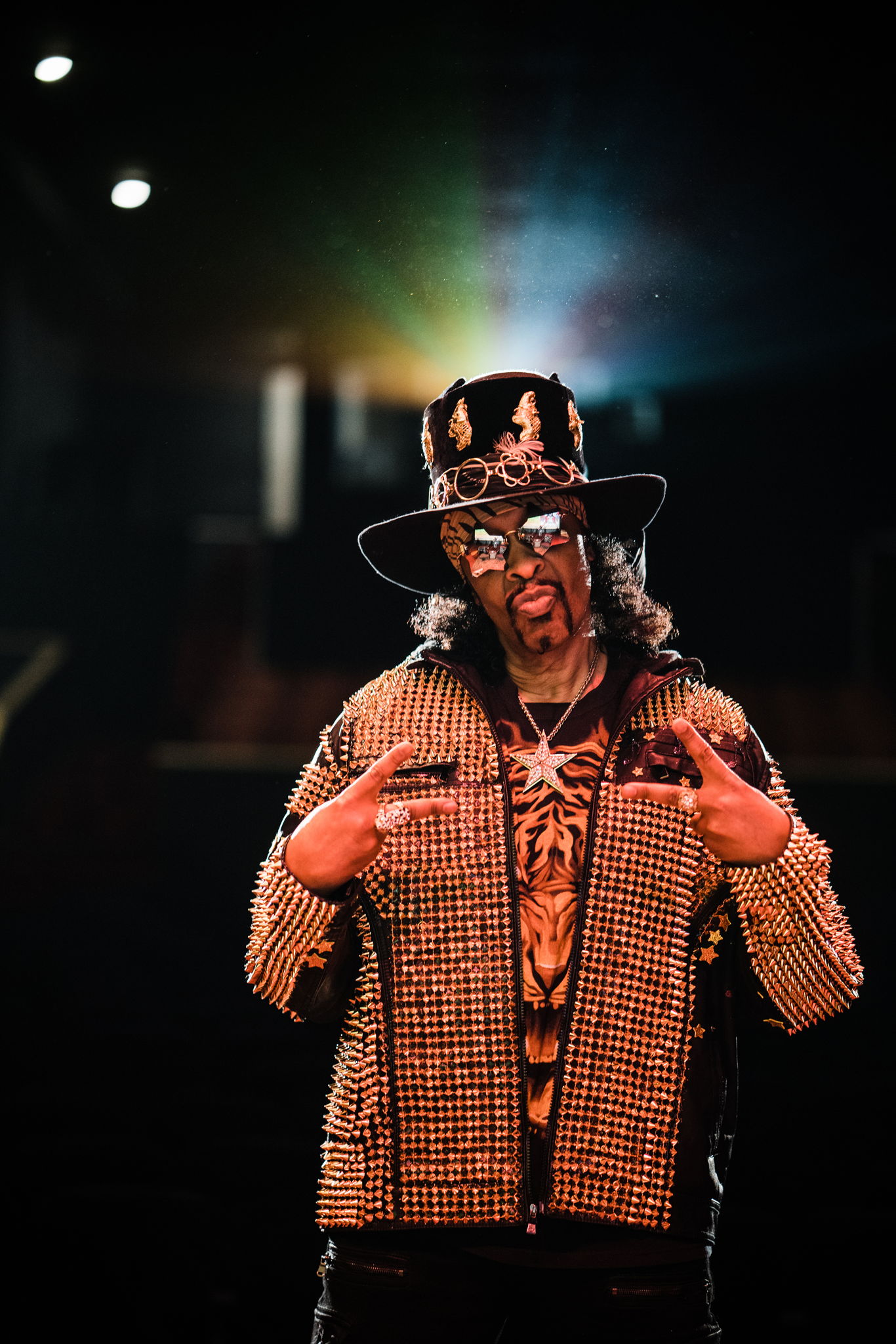 Bootsy Collins
The festival, now in its sixth year, has invited Funk Legend and bass guitarist, Bootsy Collins to join us as this year's "Festival Ambassador." Our artistic director and world renown drummer, Justin Faulkner and multi-instrumentalist, Nazir Ebo, are teaming up with Philadelphia's music elite, Mr. Collins, and several special guests to throw, "Bootsy's House Party," as the finale of this year's festival.
In addition to a day of performances, we've invited several local vendors from the Philadelphia area that will provide fresh produce and food for the festival. For the last several years, we have invited several organizations to set up information booths to distribute literature and resources.
Mann Center For The Performing Arts ( Free Tickets and Vouchers for reduced price tickets)
Linda Creed Breast Cancer Foundation (Literature)
American Red Cross (Literature)
Sheriff Jewel Williams Gun Lock Program (Free Gun Locks and Gun Safety Literature)
TD Bank ($10 Bonus Promotional Voucher for all accounts opened)
Since its conception, CUMF has had a standing partnership with the Mann Center for the Performing Arts, which has created opportunities for students and adults to experience live music at their state-of-the-art performance hall, free of charge or at a reduced rate. Our collaboration with the Sheriff's office has allowed us to invite Sheriff Jewel Williams to pass out free gun locks at the festival site and for our pop up concerts in West Philadelphia.

Most recently, the Community Unity Music Festival has become a project of the CultureTrust of Greater Philadelphia Family. They've assumed the responsibility of fiduciary oversight and strategy for the festival. This partnership has opened doors for deeper engagement with the community, enabled tax-deductible donations, and focused development as the festival grows and creates more opportunities to serve the public.
For the last 5 years we've awarded scholarships and instruments to young people for their music studies, honored members of the community that continue to work tirelessly with little recognition and most importantly gathered people from all walks of life to celebrate human existence. We will only grow from here.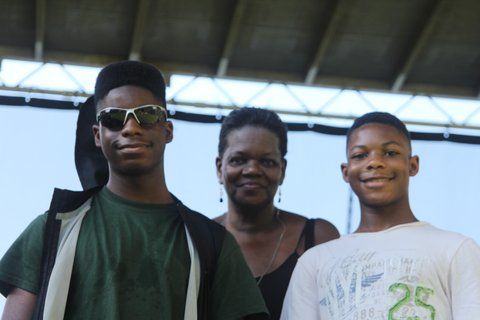 Scholarship recipients with our founder, Carol Faulkner
This is your chance to be a part of the bigger picture.
We have all benefited from an endowment, scholarship, loan, and even a financial gift/stipend from a loved one.

We, as a community, have always spoken about how we'd support someone financially to make a difference and an impact if we were wealthy. This is your chance now!

Every dollar helps us reach our goal.

Every dollar is used to benefit our community.

No donation is too small; no donation is too large.
"Its time to put down the Guns and pick up and instrument!"
Choose to make a difference and take advantage of an opportunity to be a part of something great.
Make a donation

Share this with your friends and loved ones

Post the campaign on your social media platforms

Let's meet at Bootsy's House Party on August 3rd, 2019, and change some lives together!